Hello TrailVoy'ers!! Have I got something cool for you guys to check out!!! I've mentioned in a few other threads that I'm a collision tech but for those who didn't see those.....well.....I'm a body man! haha
I got the opprotunity to put a new FRAME under a '05 Trailblazer LT. The guy ran over a parking block or something at 30mph? Actually a unique job because there was very little actual body work involved. Just got a new front bumper because the textured part was scratched up a bit. The rest was all mechanical and frame time. It also got a new splash shield and pass. side lower control arm along with some "accidental supplement parts" that I'll explain later. LOL
So on to the pics!
Here's what I started with. This thing was PIMP! Fully loaded and whatnot. Real nice ride....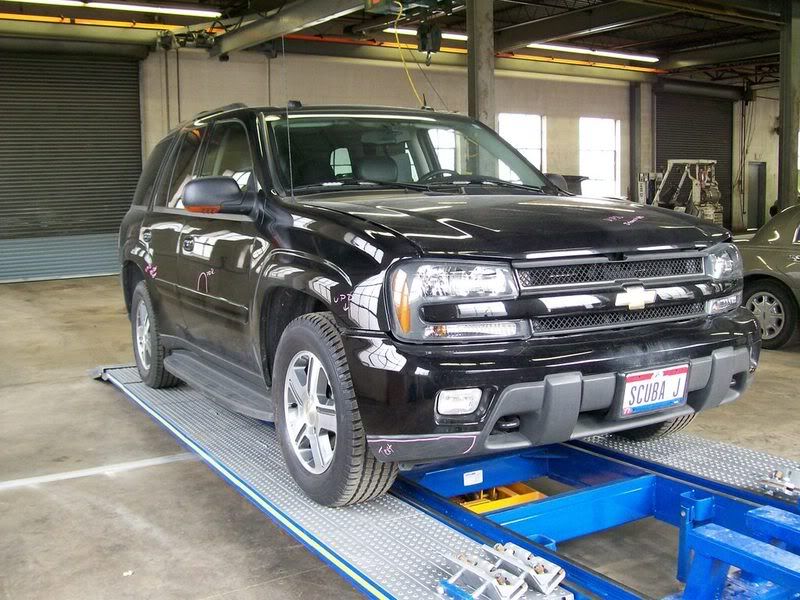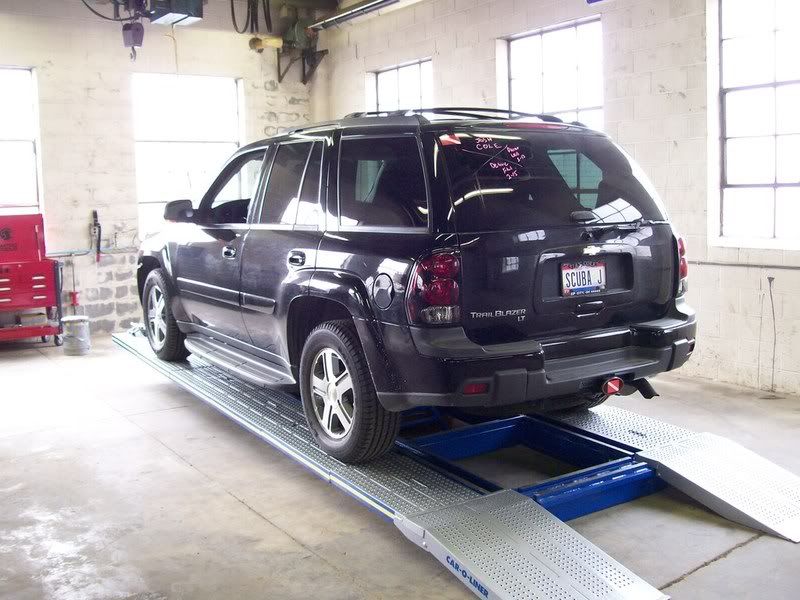 The damage.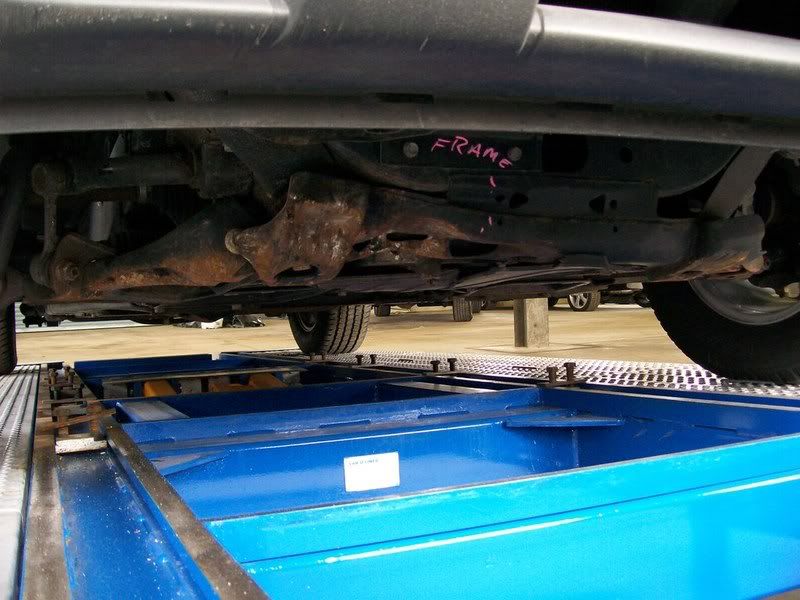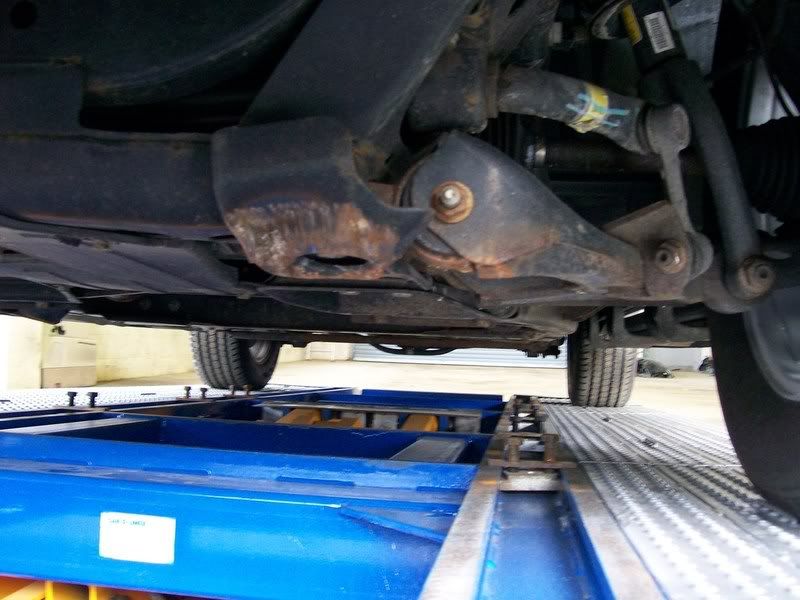 1st step was to disassemble some things to make taking the body off either possible, or so they didn't get messed up in the process. These items included, front and rear bumpers, running boards, rocker mouldings, grill, headlights, etc, all 4 splash shields, spare tire, parking brake cables, trans linkage, all 10 body mounts, heater core hoses, steering shaft, brake lines, radiator/condensor, airbox (STUPID design if you ask me! lol) and well....basically gutting under the hood! In this case he also had an A/M alarm that I had to deal with too.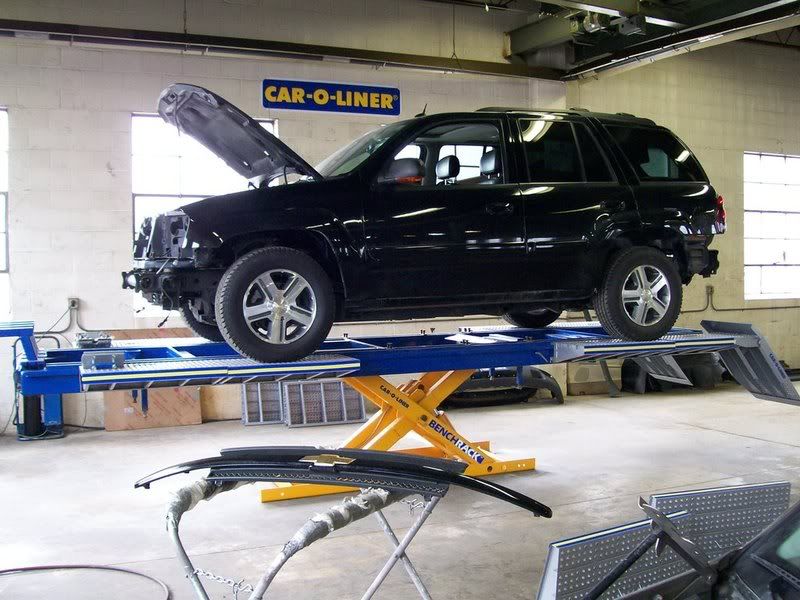 Now the body is ready to come off.
Here you can see the hoist I used. Now, a 2 post lift would've been IDEAL for this, but hey, you gotta make due with what ya got!
I wasn't sure how high I could lift one end and not the other, so I lifted the front a little bit, then the rear, then the front again to make sure I didn't screw something up. And since there was no way to lift the body up in the rear, I had to improvise a little bit. I hooked the frame by the hitch and lifted it up. Then I put some jack stands and 2X4's under the body so when I lowered the frame, the body would remain in the air giving me a space in between the body and frame big enough to fit a 6X6 through. Then I lifted the frame back up and placed large jack stands under the wood so when I lowered it again, the body would remain high enough in the air so I could roll the frame out.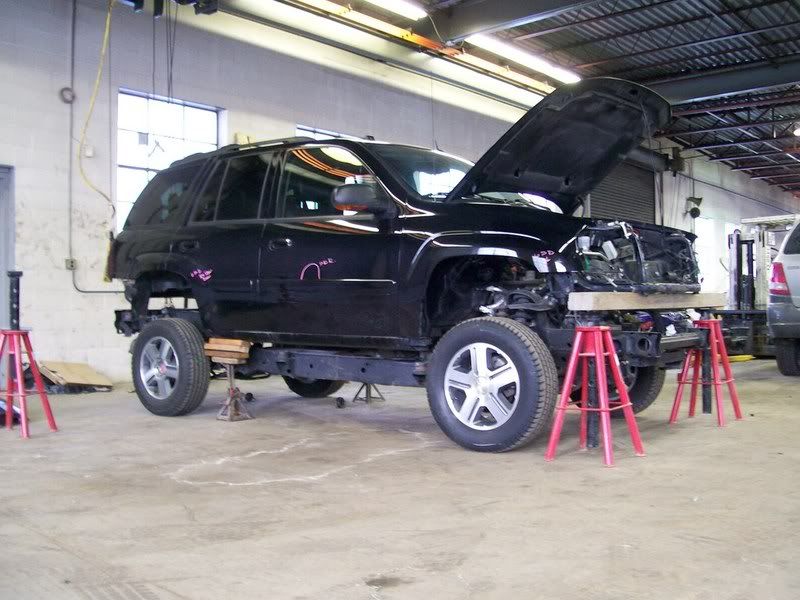 Then it was just a matter of hoisting the front up high enough to clear the motor. But in the mean time.........3 FOOT BODY LIFT!!!!!!!!! HAHAHA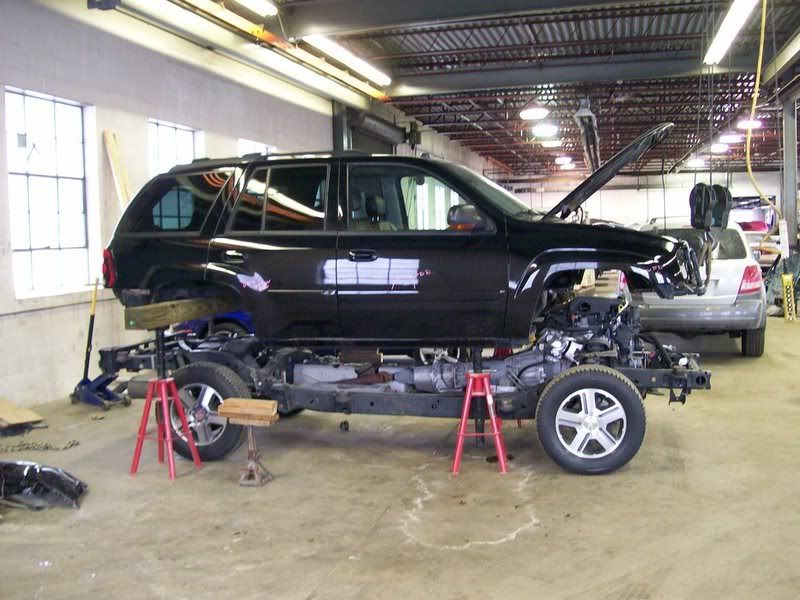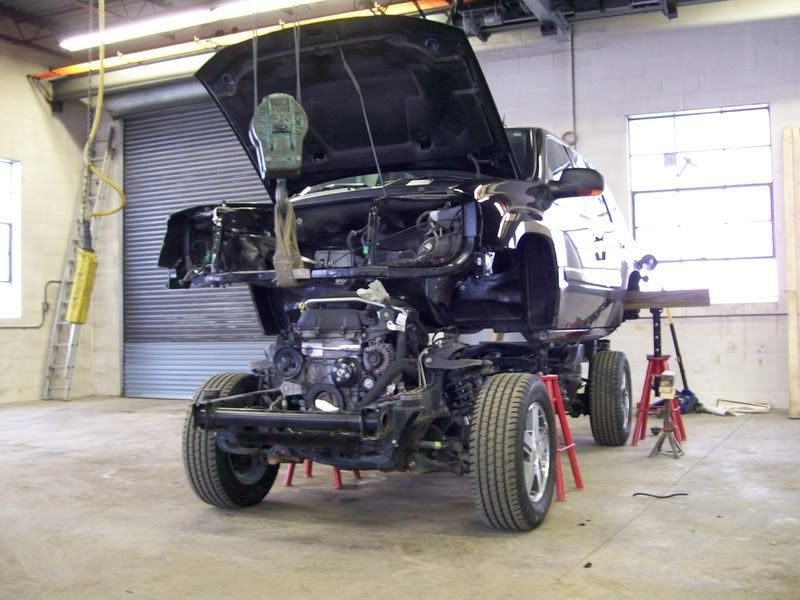 It's gonna take me a while to break this post up with all the pics I have!! hahaha