This is posted in another thread but I thought it would be a good idea to post it with an appropriate title.
Here's some pics, I did this a little while back. Use at your own risk. The 1st and 6th plugs are the hardest to get out. The first plug is under some molding, I ended up cracking the retainer clips, still sits fine because the air filter sits on top.
OK, here it goes (anyone else please send me a PM, if they feel they can better describe this process and I'll update):
Remove hose from air filter.
Loosen clamp to air filter / throttle body.
Remove Bolt.
Remove Bolt.
Here is why they call it an in-line 6 cylinder. All your spark plugs are underneath the spark plug coil packs.
Set this to the side.
Make sure you get the hose out from the bottom, make take a little wiggling
Remove the spark plug coil pack, by loosening the bolt. Note: bolt does not come off the pack. The pack is deep, so you may need to disconnect the coil pack to get it out of the spark plug hole. I am terrible with the technical names.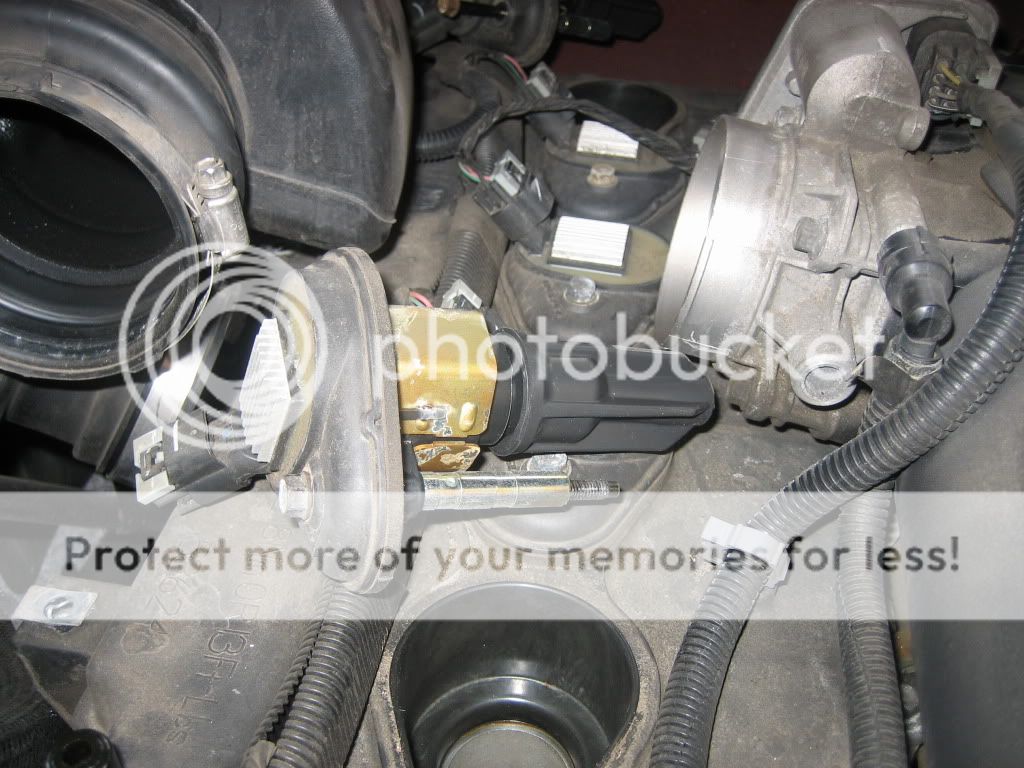 Remove only one coil pack at time and clean around the coil packs to make sure you don't get debris in the spark plug hole. Now, take a (This is the technical name) Spark Plug Socket with an extension bar and carefully wiggle the socket until it seats around the spark plug. Then steady the ratchet and turn counterclockwise (lefty loosey). Be careful, DO NOT CRACK THE CERAMIC on the spark plug. The spark plug should be "stuck" inside the spark plug socket and should come out of the hole quite easily.
Now get a new spark plug. Make sure it's gapped properly, look this up somewhere if you don't know what it means or ask someone at PepBoys or AutoZone, it's better to get a visual on that. Apply some anti-seize around "Just the threads." This will make it easier to remove next time. Place the non-thread side into the spark plug socket. Carefully lower it into the spark plug hole and tighten. Repeat for the rest of the spark plugs. Then go in reverse order to put away the air intake filter.
Old Spark Plugs.
You should really get the Haynes manual as a guide. That's all I used and I have never changed spark plugs in my life. Also, the spark plug closest to the cabin is really tough you may need a bigger extender or some make shift breaker bar, i.e. pipe at the end of the ratchet. Gap all of the spark plugs in advance, this will save you some time and aggravation.
Good luck. Let me know how it goes.