I just did this job myself recently and took some pictures to post, hope you don't mind but I think I will just add to this thread. This job is actually so easy that it almost doesn't need a write up, but it isn't done all that often, and sometimes it's nice to know what you are getting yourself into... I was going to start my own thread but you beat me to it! I was also changing a front wheel bearing and decided to change the front diff fluid as well, I would recommend removing the wheel for this job too, much easier to get at things, both for fluids, and the bolts.
Also, if you remove the engine shield on the bottom you will have an easier time of it - these are 13mm bolts. Then you will have some room on the bottom to get the differential bolts off easier. Like others have said make sure you get the fatty fill bolt off first. You should be able to reach in then and check the fluid level - just below the edge of the hole. (note: I suppose this can vary depending on how high your driver side frame is jacked up...)
Here is a pic: (fill bolt removed obviously)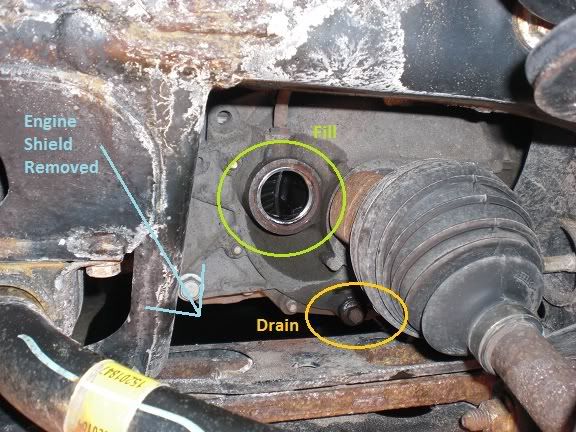 The drain bolt is 13mm. The fill bolt is 18mm. Both of these bolts are torqued to 24 foot pounds. Don't do what I did and try and tighten the bolt thinking you are attempting to loosen it.
Don't ask it was 12:30am and I was getting tired, luckily I just put it off until the morning before I got mad... I had room for a smaller cheater pipe and a breaker bar underneath to make things easier. According to my notes I had no room for a socket on the drain bolt - I ended up using a brake wrench just to be safe.
Here is a shot underneath with the engine shield off: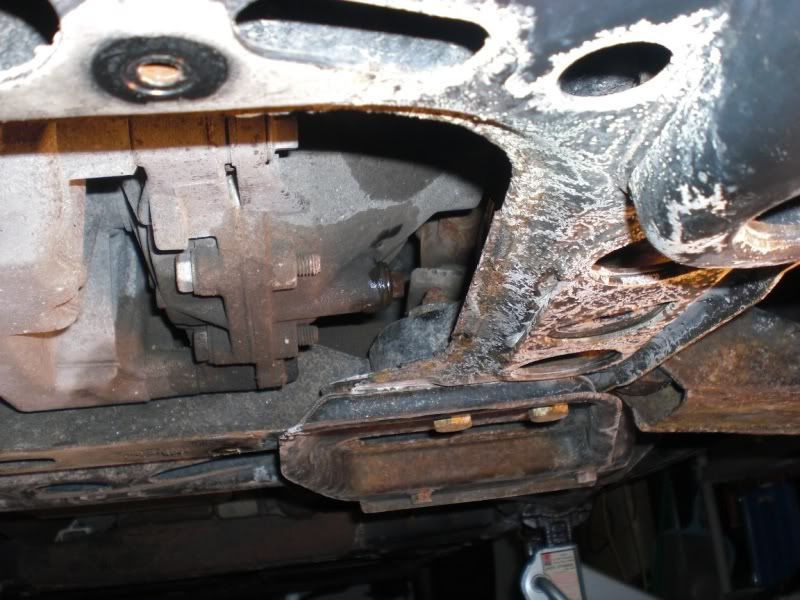 The rust and other crap you are seeing is what happens when you live near Buffalo New York! It's about 5 degrees F right now and I am in an unheated garage. It sounds cold but really isn't as long as you are out of the wind - I usually work with a sweatshirt and 2 pairs of latex gloves, but I always wear a open face ski mask hat. (balaclava)
A shot of the fatty fill bolt: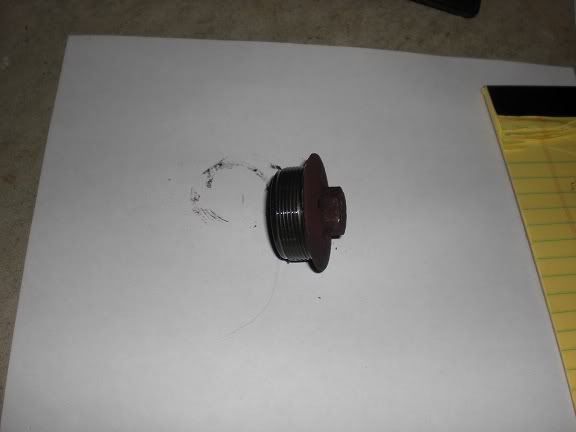 A shot of my used differential fluid - for some reason I had a sudden craving for ice cream to put this over haha.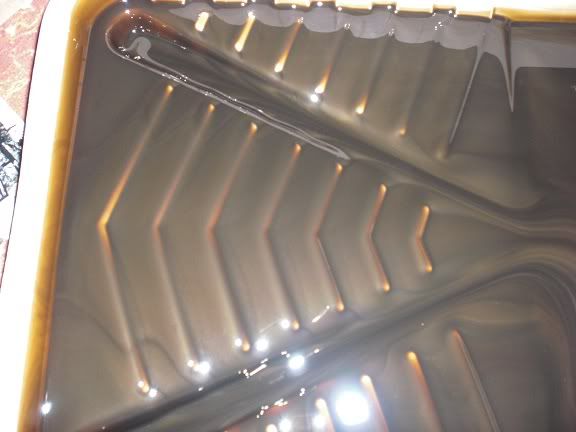 Lastly, a shot of the lubricant used, by no means a product recommendation. Service manual calls for 0.8 Liters of synthetic 75W-90 lubricant. What I liked about the valvoline was the tapered end - all I did was use a piece of hose, cut the tip of the bottle to fit the hose, ran the other end into the differential, and squeezed the bottle to empty it - pretty fast. I think you want the hose like 2 or 3 feet long to make it easier. Having the wheel off makes it a lot easier to fill up.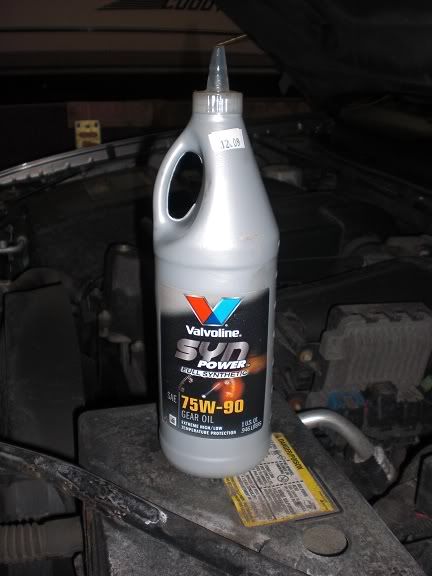 The service manual does not call for any sealant to be put on the bolts (it does for the transfer case), and when I removed my bolts there was no evidence of any previous sealant used.
HTH,