If you can take some pics and post them or email them we might be able to see something.
Here's my checklist of what I remember that came out.
First was the 4 bolts for the diff. 2 are in the front of the diff on top of each other. 1 is toward the middle real low. 1 is at the very back of the diff by the u joint.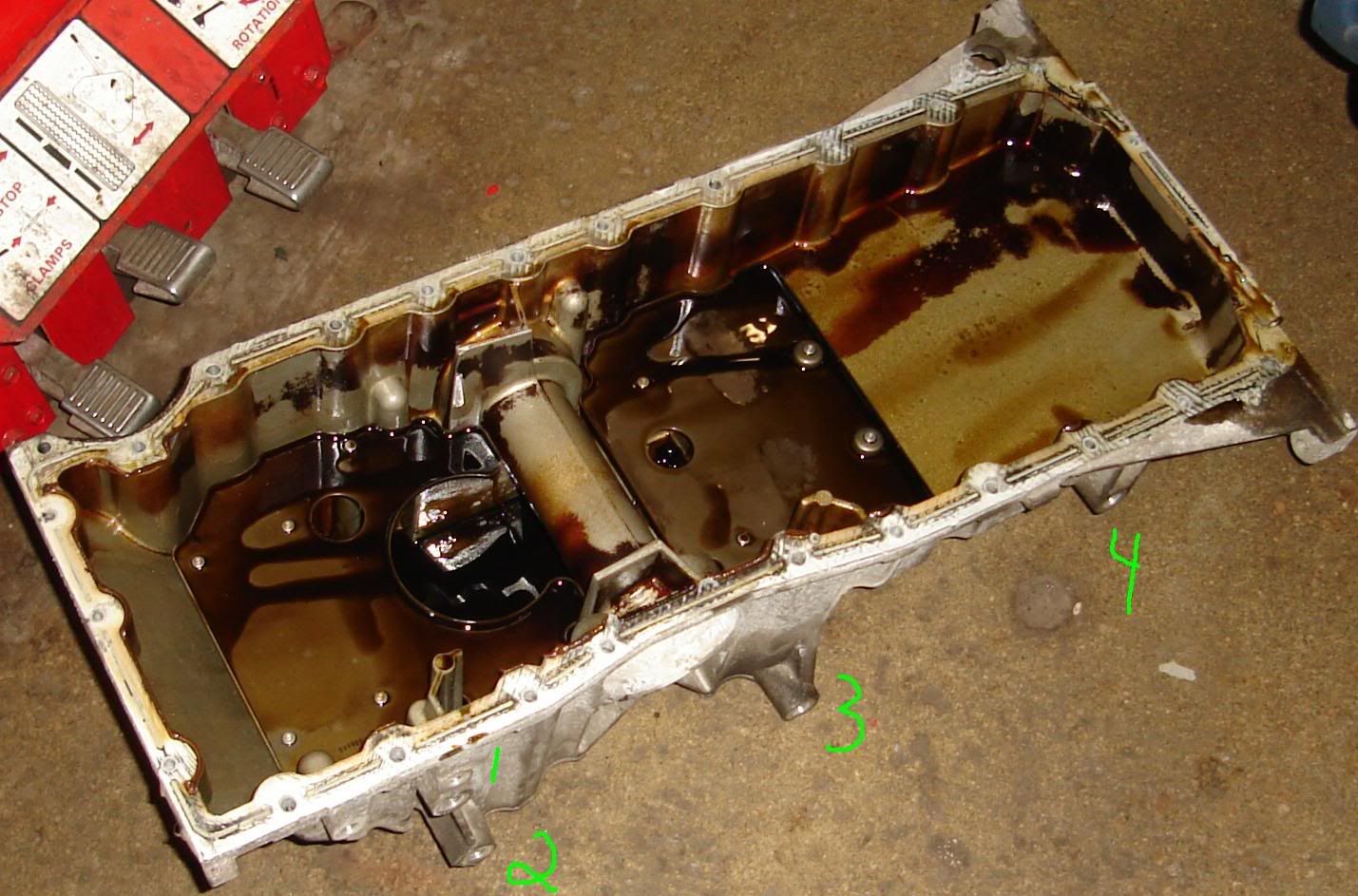 3 small bolts at front of pan
21 small oil pan bolt from the sides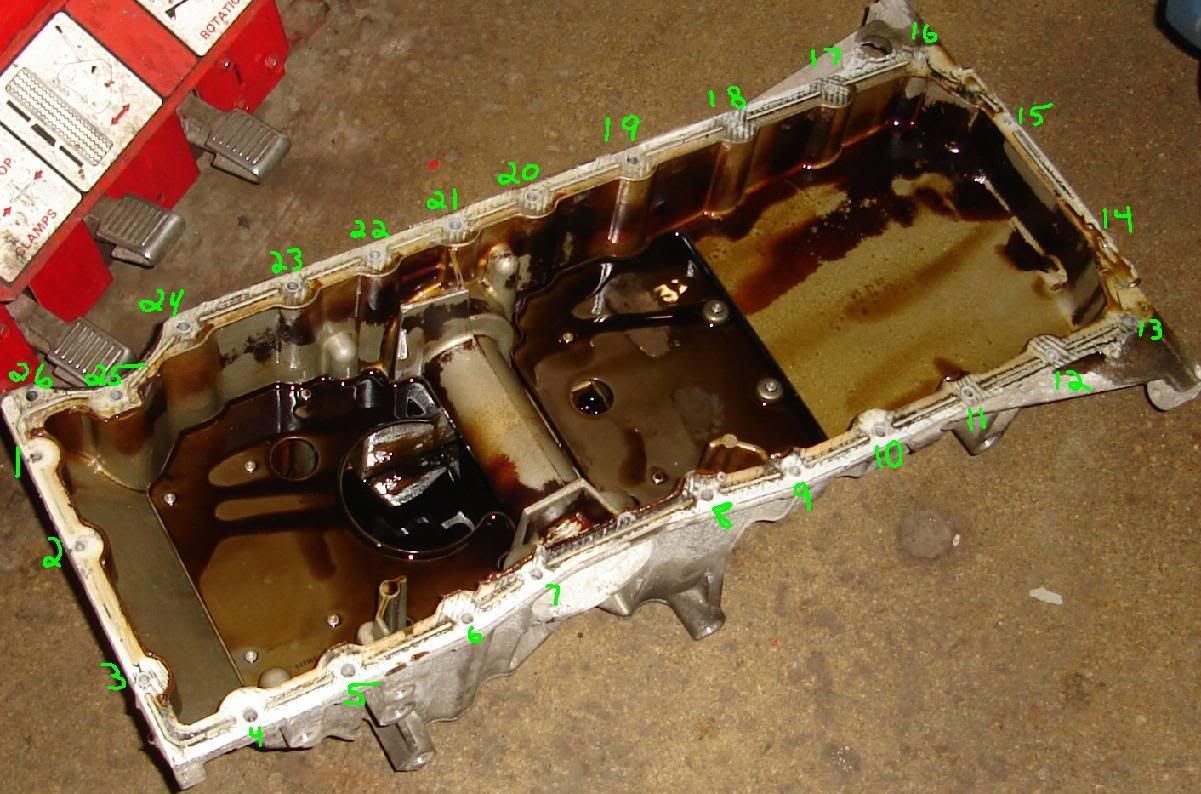 4 long bolts at rear of pan (horizontal)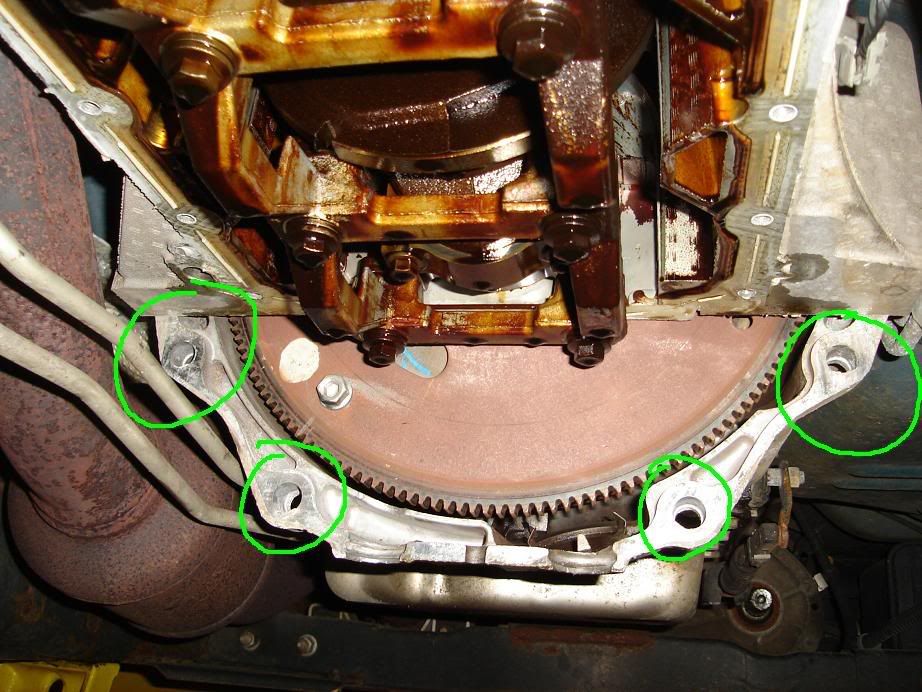 2 bolts at rear of pan between pan and trans bell housing (vertival)
2 long bolts thru the A/C pump into the pan
4 long bolts from passanger side axle disconnect and disconnect harness
jackshaft thru oil pan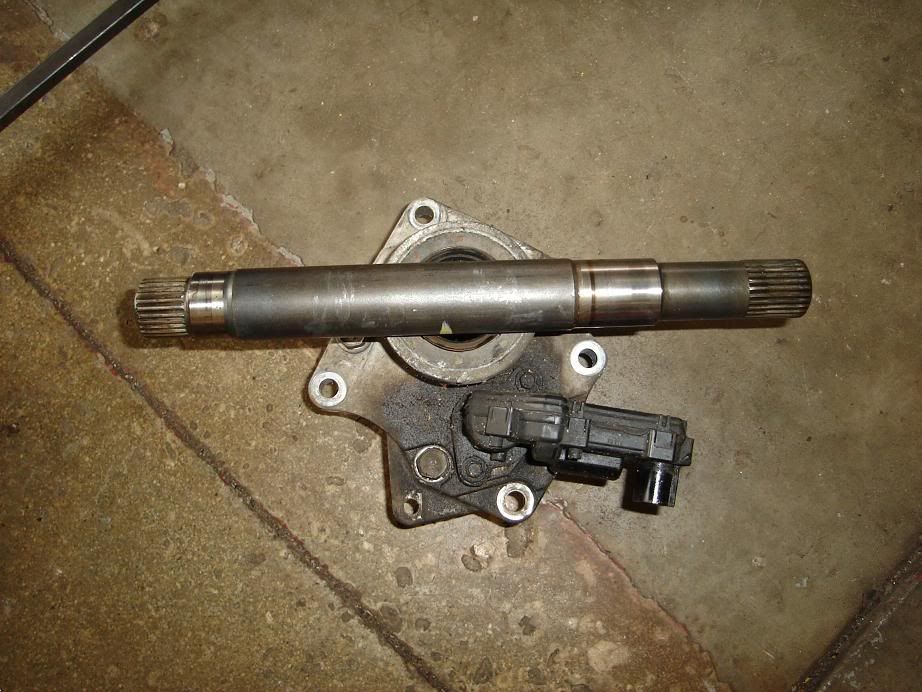 U joint at front diff from transfer case --- diff bungied out of the way against the frame
right before the pan went back up