Lots of informative information has been learned from this site. Figured I would contribute.
03 Envoy. 106k. Had Fan clutch replaced once. 2nd Water pump.
Started hearing a grinding in the front. Fan and water pump pulley could be moved around by hand.
Total time 30 Minutes. Didn't drain coolant. Just used a catch pan.
1. Engine bay shot of water pump hidden. Ugh... (LEAVE BELT ON)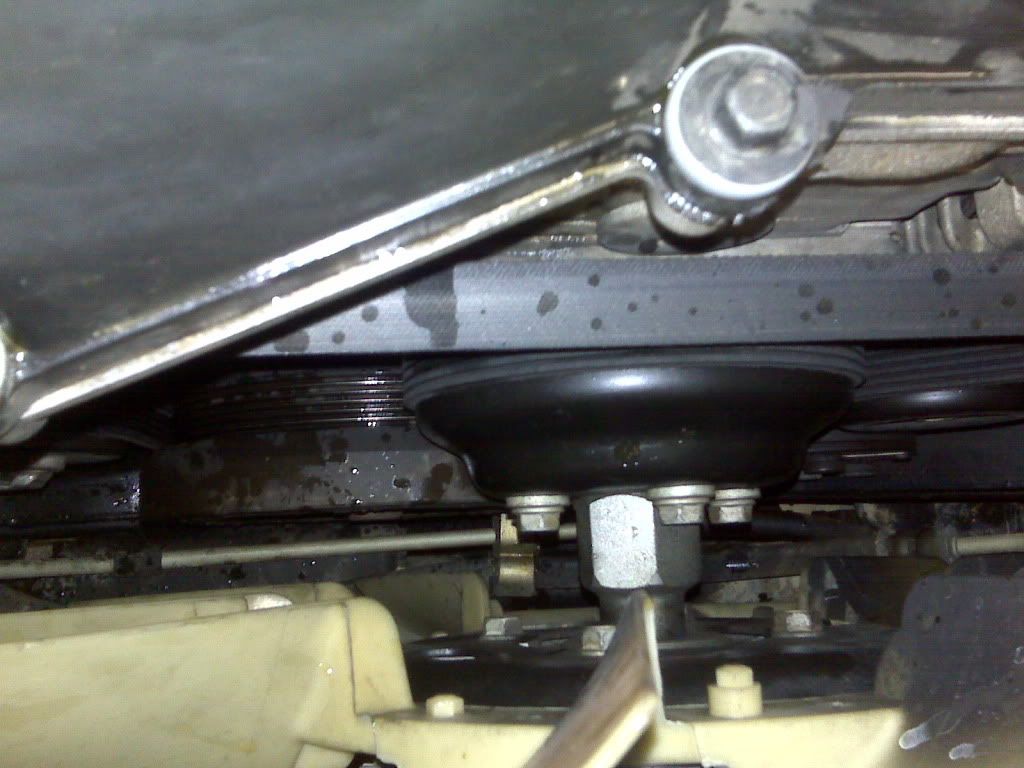 2. Remove radiator cap to relieve any pressure.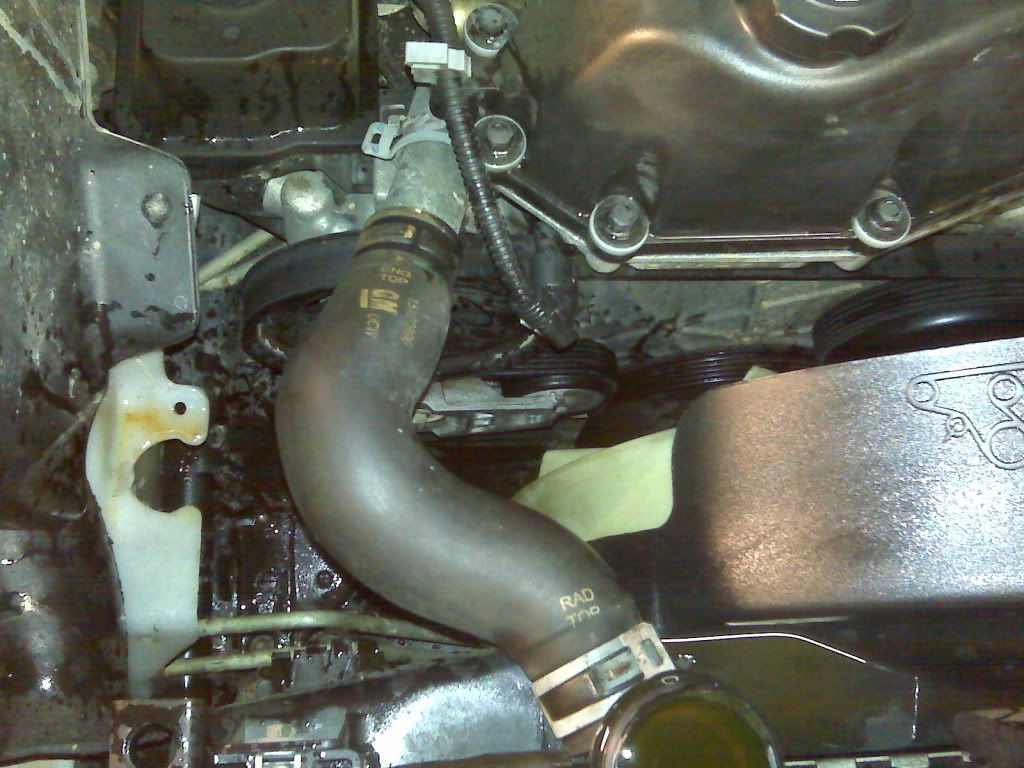 3. Remove upper radiator hose.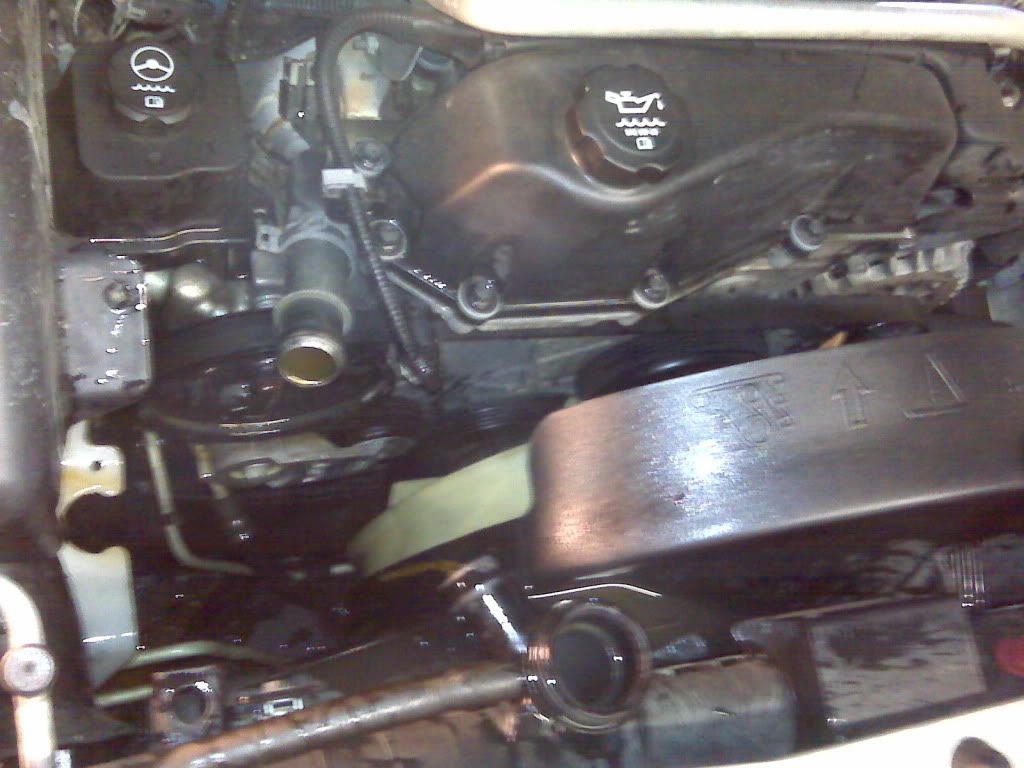 4. Remove both lower transmission lines and 1 of 2 10mm radiator fan shroud bolts.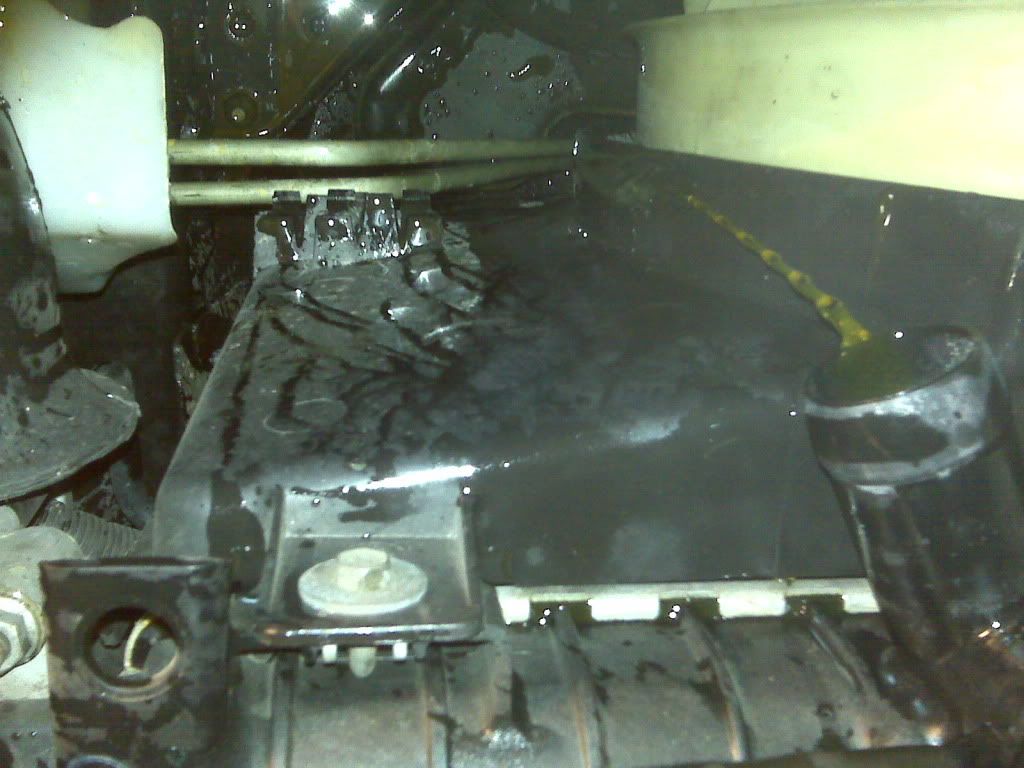 4. Remove 2nd 10mm radiator fan shroud bolt. Disconnect black clip for fan clutch.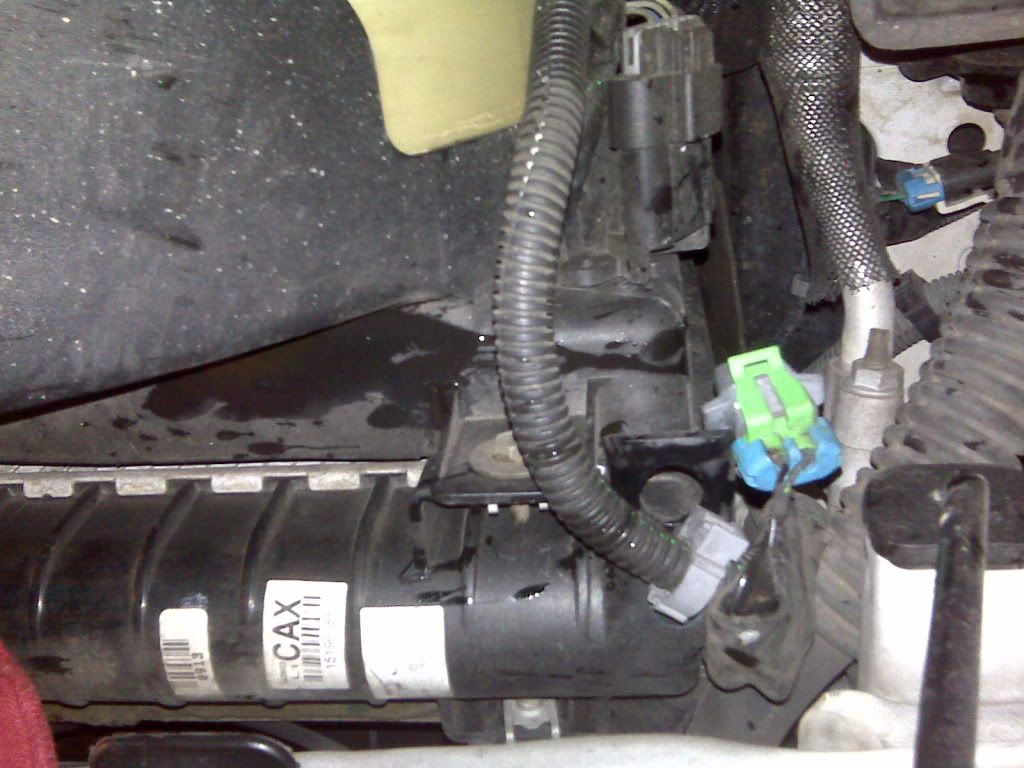 5. Make sure hood is propped up nice and high. I used a pry bar and wedged it. Get an open ended wrench to fit the fan clutch bolt. I used a 1 1/2". (Those specialty tools are junk). Its a little bigger, but all I had. Still worked fine.
6. Make sure the wrench is clear of the 4 water pump pulley bolts and fan.
7. Get a firm grip on the wrench, and take a hammer and smack it 1 good hard time to bust the nut loose. Make sure the hood prop is not up.
8. Spin nut off and press in on fan to lift over the threaded end. Continue to lift upward on the fan and shroud at the same time to remove as 1 unit.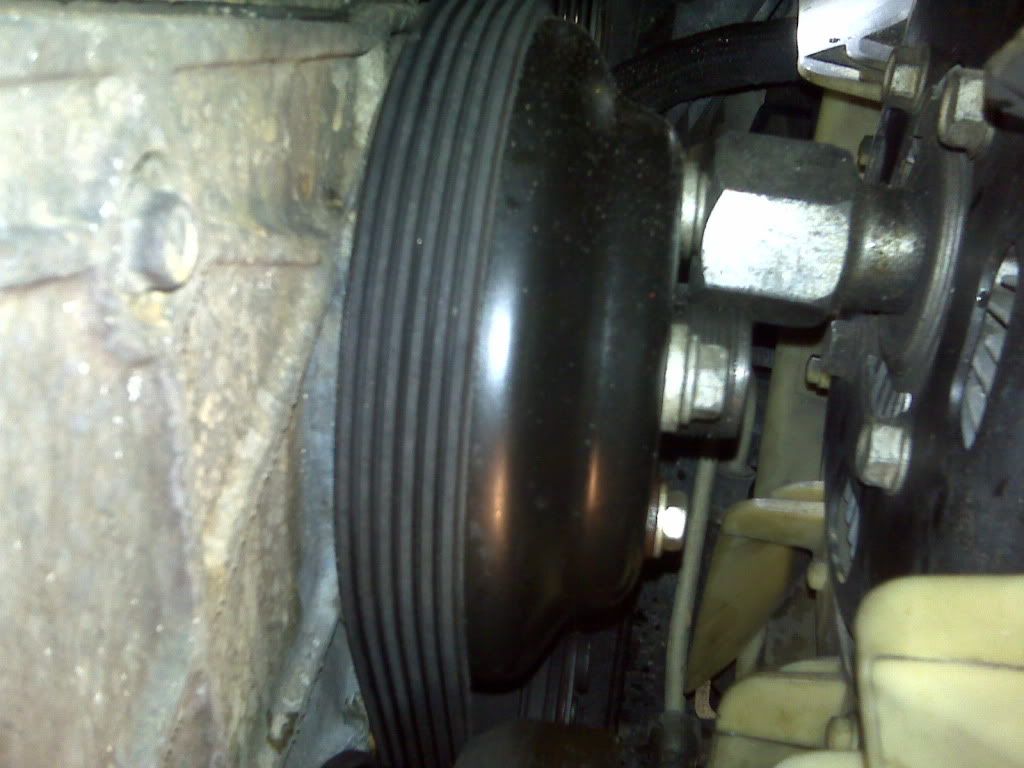 9. You might hit the radiator neck, just press shroud towards engine on passenger side and continue to lift.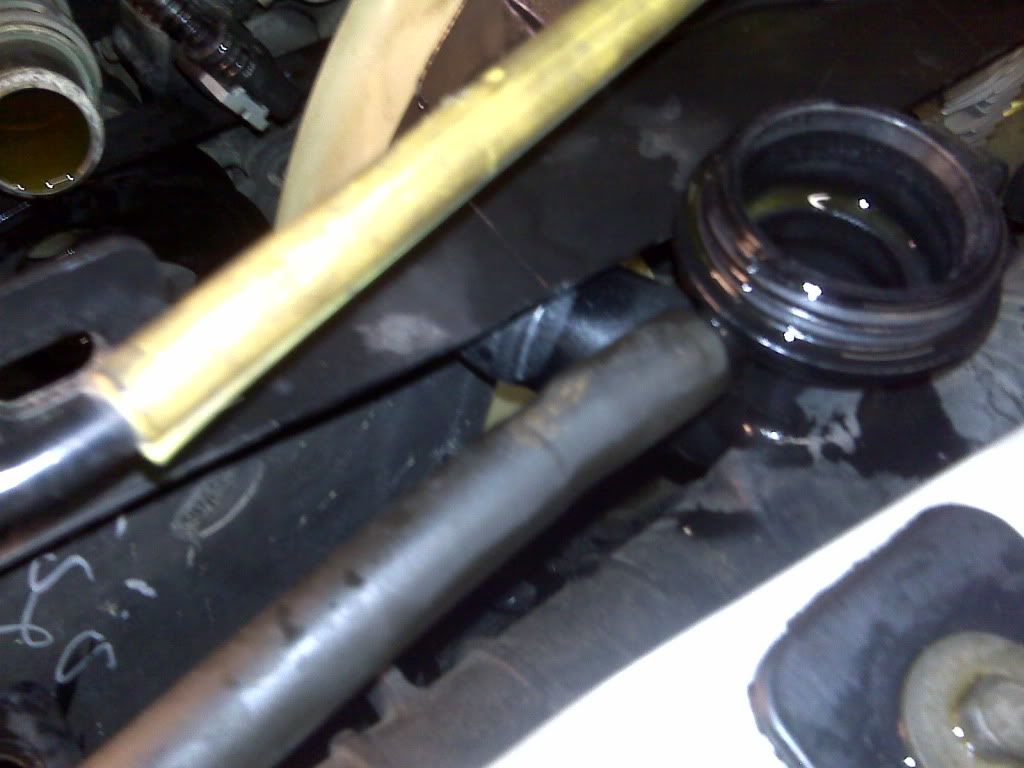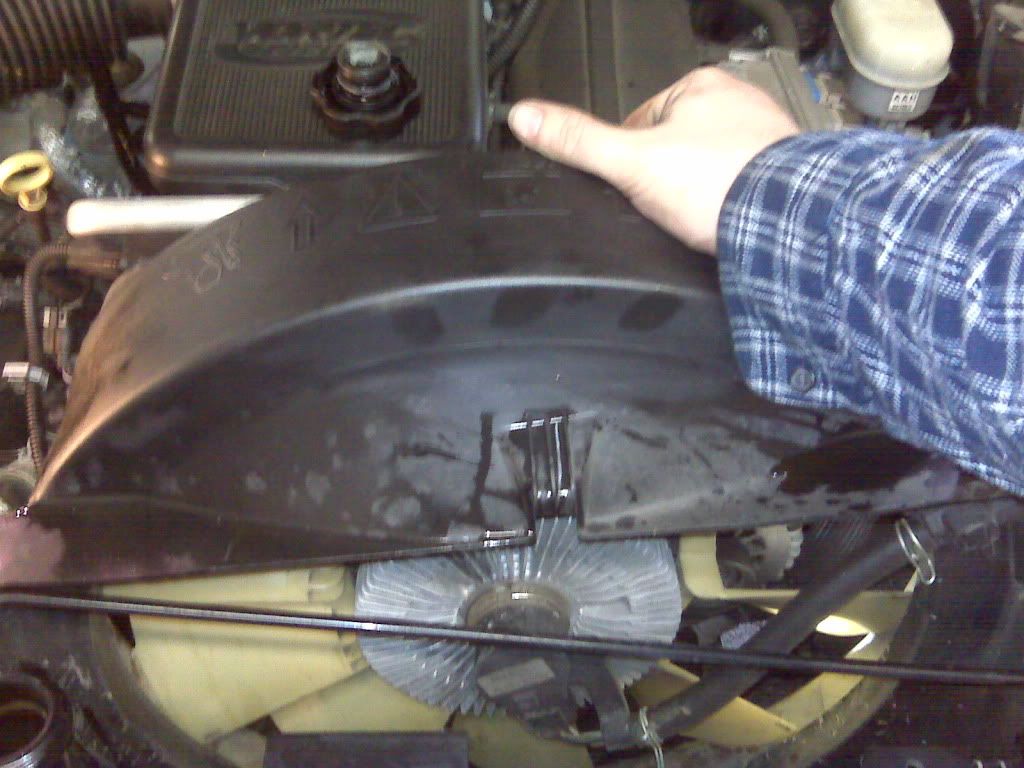 10. Once removed, loosen (do not remove) the 4 13mm bolts holding the pulley. (LEAVE BELT ON)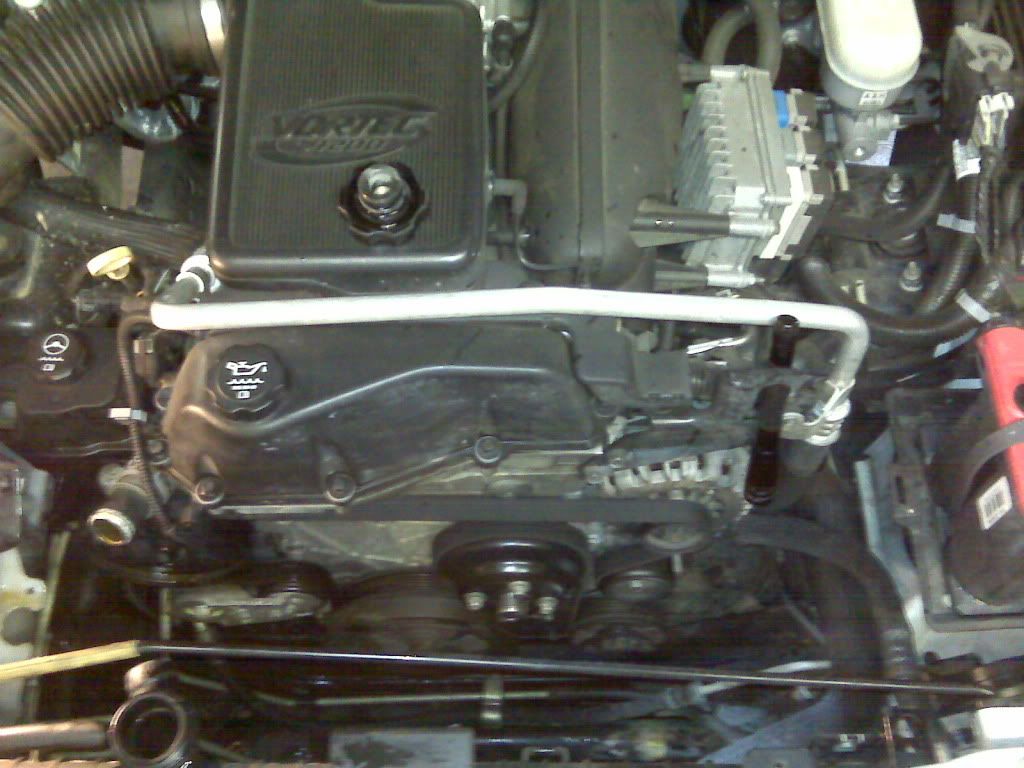 11. Remove belt out of the way, and finish removing bolts from pulley, and remove.