Yes, it can be done using the method posted above. I have turned this:
Into this: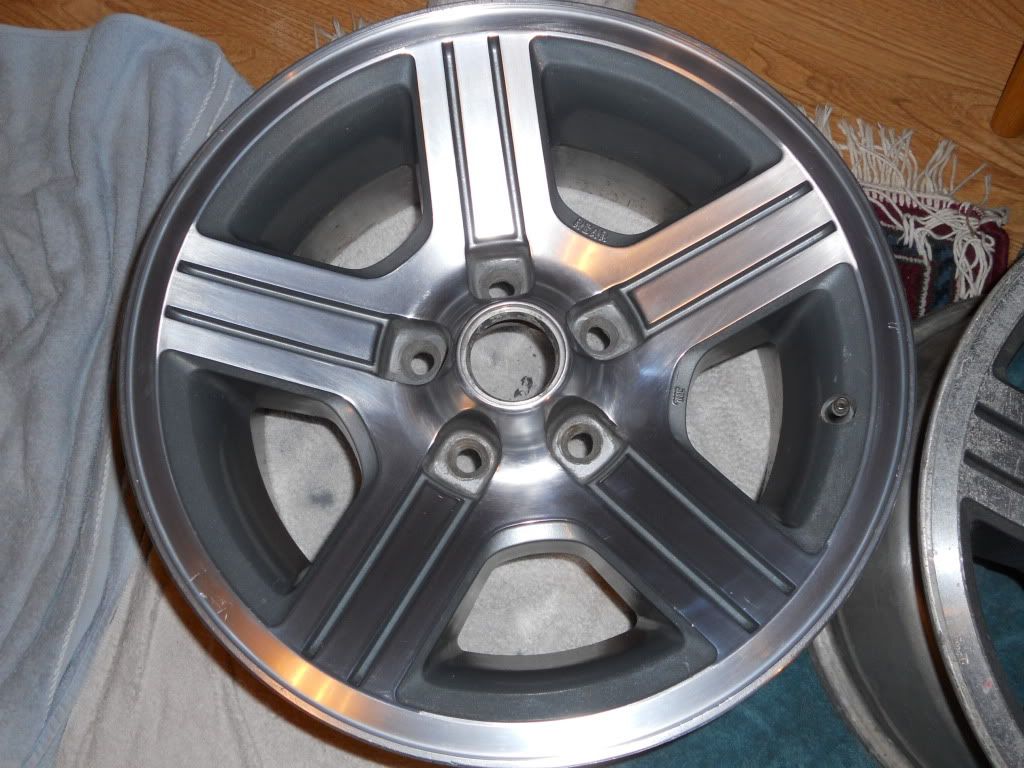 With an electric hand sander with 120 grit discs, grades 220,320,400,800,1000,1200,1500, and 2000 grit wet sandpaper, and 3M Perfect-IT 3000 professional rubbing compound. Oh, and about 50 hours of finger-destroying labor.
Basically, you have to remove the clear plastic-like coating that has oxidized between the aluminum and the clear layer. You can do this chemically (aircraft stripper) or mechanically (which is the method I used to preserve the factory gray paint). I used 120 grit on an orbital hand sander to remove the coating and then sanded with 220 and then 320 to remove the massive amounts of sanding scratches. Then, I worked my way up wet sanding with 400, 800, 1000, 1200, 1500, and then 2000 grit sandpaper in a single direction until all the sanding scratched were gone and the aluminum was mirror-smooth. Then, I polished out the haze with several applications of 3M Rubbing Compound and finished with 3M Finesse-It II Machine Polish and then an application of Blue Magic All Metal Polish.
It took me many weeks in the evening after work sitting in my living room sanding. But it was well worth the effort.