I needed a place to put a couple switches because my number of accessories outgrew my number of switches. So I looked around for a place to put them. I wanted to put them all together instead of having a few switches here and there... but I also want it to look like it's part of the vehicle... not just a random panel that doesn't fit in. I also wanted expandability, in case I needed to add more switches later. So I needed a large unused space; which doesn't really exist in our vehicle.
So I decided to make my own panel. I started with a paper mock up which was easy to trim, then I transferred the outline to a sheet of aluminum and shaped it to the proper fit: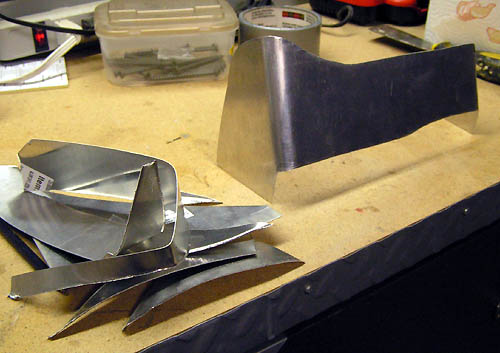 Lots of test fitting: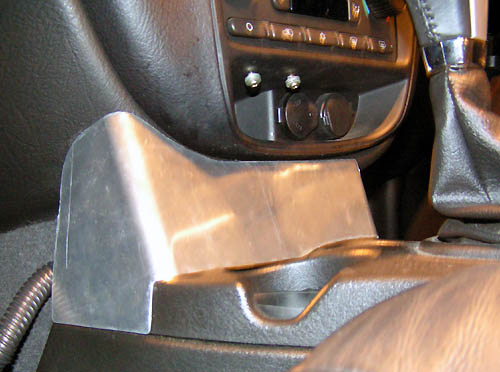 Wiring and foam vibration dampening: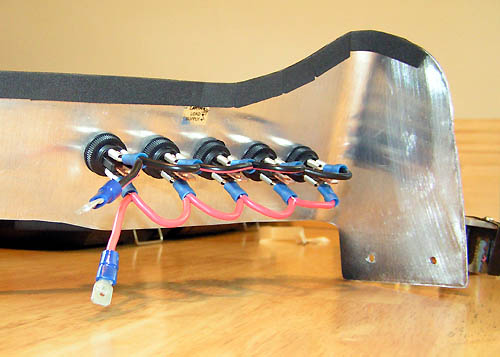 Painted and labeled: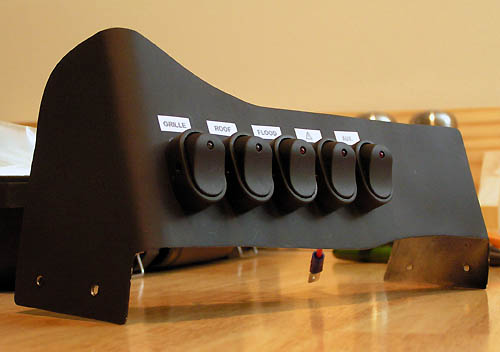 Final installation: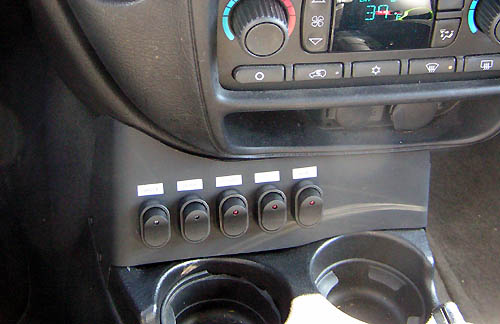 So, with a little ingenuity and some sweat equity, I think it turned out okay. Let me know what you think.