Well another member and I went to a national forest and did a bit of wheeling.
Lets all remember that I am a firm believer in TREAD LIGHTLY. We did stuff that wouldn't cause much damage. Bear with me as this pictures are kinda large.. forgot to change the size of them and also we want to be able to see details right?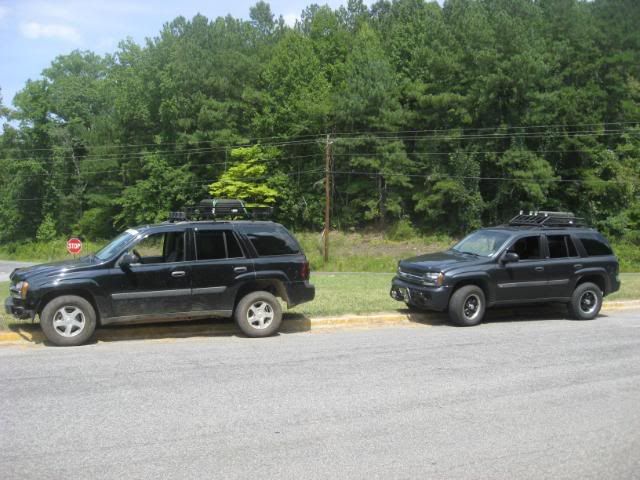 my back tire started spinning so I couldn't get up much further on that rock. There wasnt alot of rocks on the trails so I was limited as far as driving on large rocks.
Here's the bridge that we had to cross. It used to lead to the reactor site.. that's right I said reactor site. more info below.
fording the river.
During deer season this area can be especially dangerous..
I guess these low lifes never heard of TREAD LIGHTLY.
I just went off on a guy that messaged me on facebook asking me how to get to Dawson forest. I told him he better not go there thinking hes going to go mudding and stuff and he asked why.. I asked him if he had ever heard of tread lightly.. said na. I went off on him.
More to come!