I haven't been this far west by car since a great 5 week journey with my dad many, many, years ago - Toronto, Vancouver, LA, Chicago, Toronto.
I had forgotten how far one can see in the great plains
Lots of cattle herds. Its been quite warm here as I travel, into the 80s. But cold at night, under 60.
Being passed by a Jeep as we both pass Jeep Road in Kansas.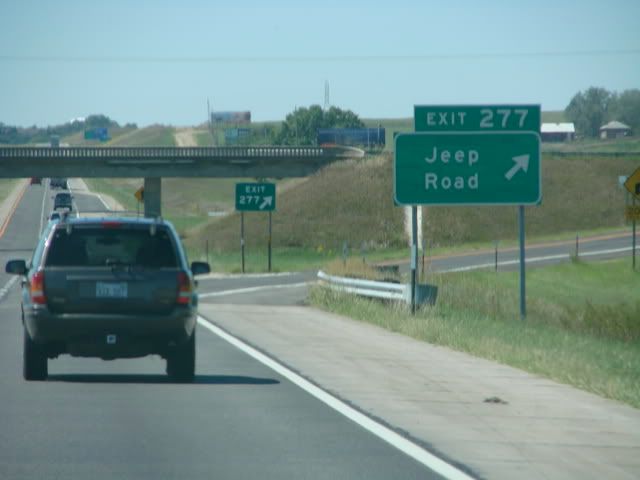 Huge grain elevators along I75. You can see them one after another far into the horizon.
Finally in Colorado and a nice sunset.
Today I stock up some supplies and head to the Great Sand Dunes over Modano Pass and hopefully some backcountry camping along the road. My next report should be in a couple of days from Durango.